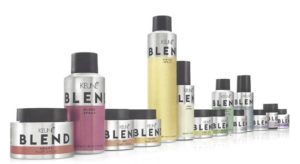 Promotion 1- Keep It Fresh (58% Savings)
Purchase BLEND Refreshing Spray at a special case price.
Includes: 12x BLEND Refreshing Spray 150ml
Promotion 2- Blend Wax 25% OFF
Use BLEND Wax to create a shiny and trendy look on short to medium hair. Defines the hair without appearing greasy and easy to restyle.